Easter is near, and therefore I've made a new Nailart!
This time I've used a litte more products then last sunday: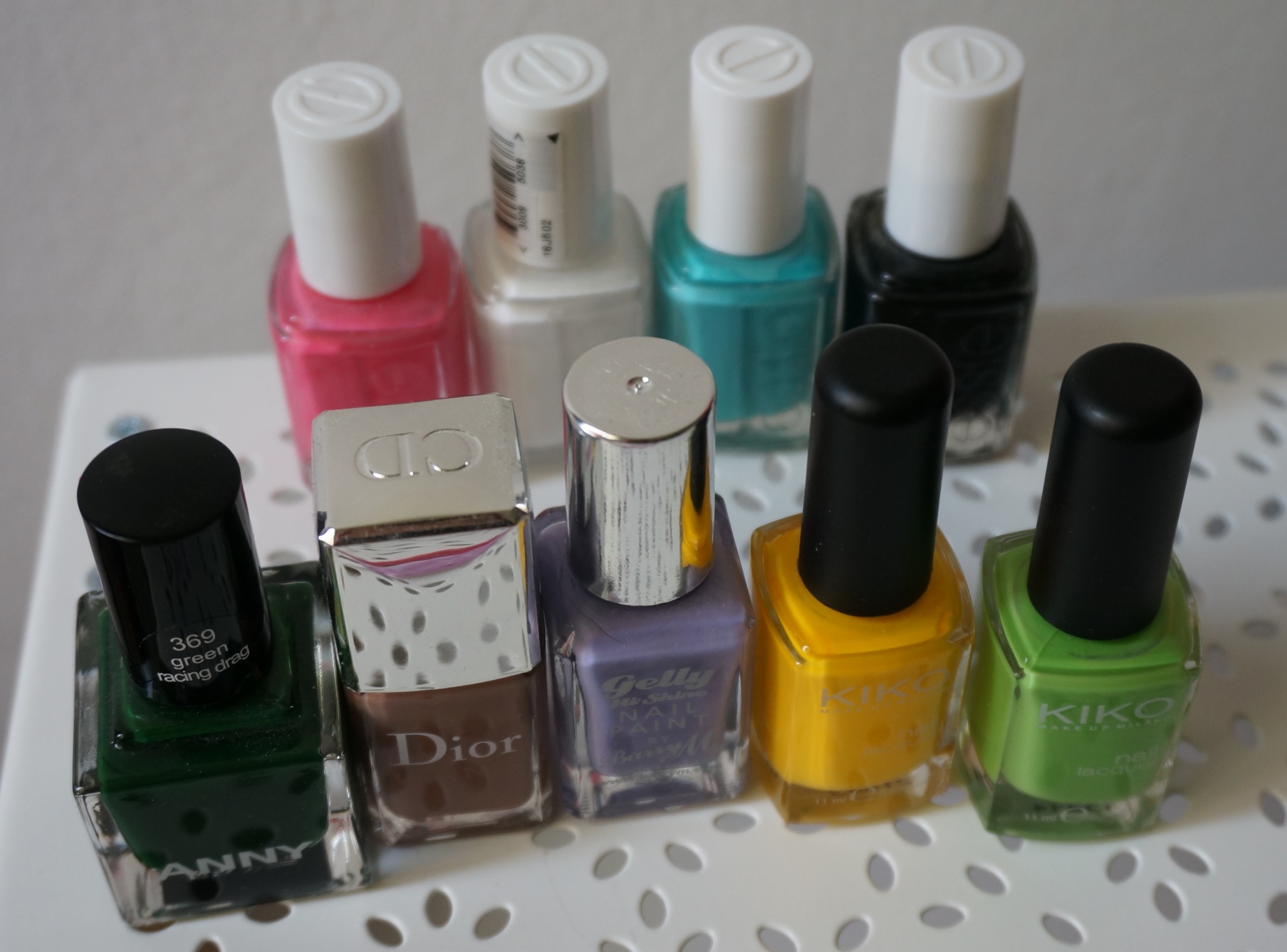 f.l.t.r. 1. row: essie
f.l.t.r. 2. row: anny 369 green racing drag – dior – barry m – kiko – kiko

This are my tools which I've used this time: dotting tool and fine brush
Nailart – Follow the white rabbit
At the pointer finger I've draw a cute rabbit and on the others easter eggs with gras.
It wasn't hard to draw it on the left hand but drawing with the left hand was even harder. But comes time comes practice and I think if I practice it more often, I will get better.
Here it is, the finished Nailart: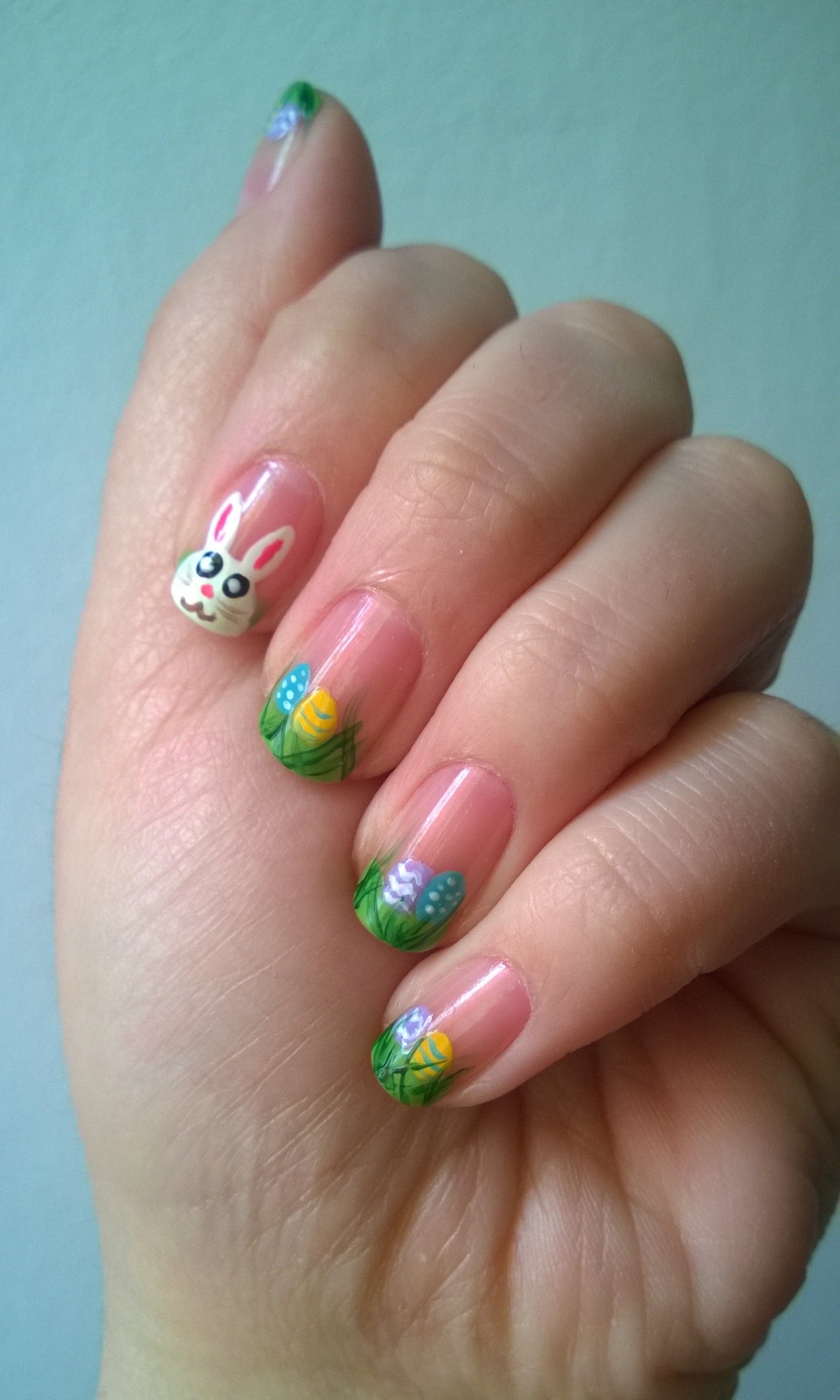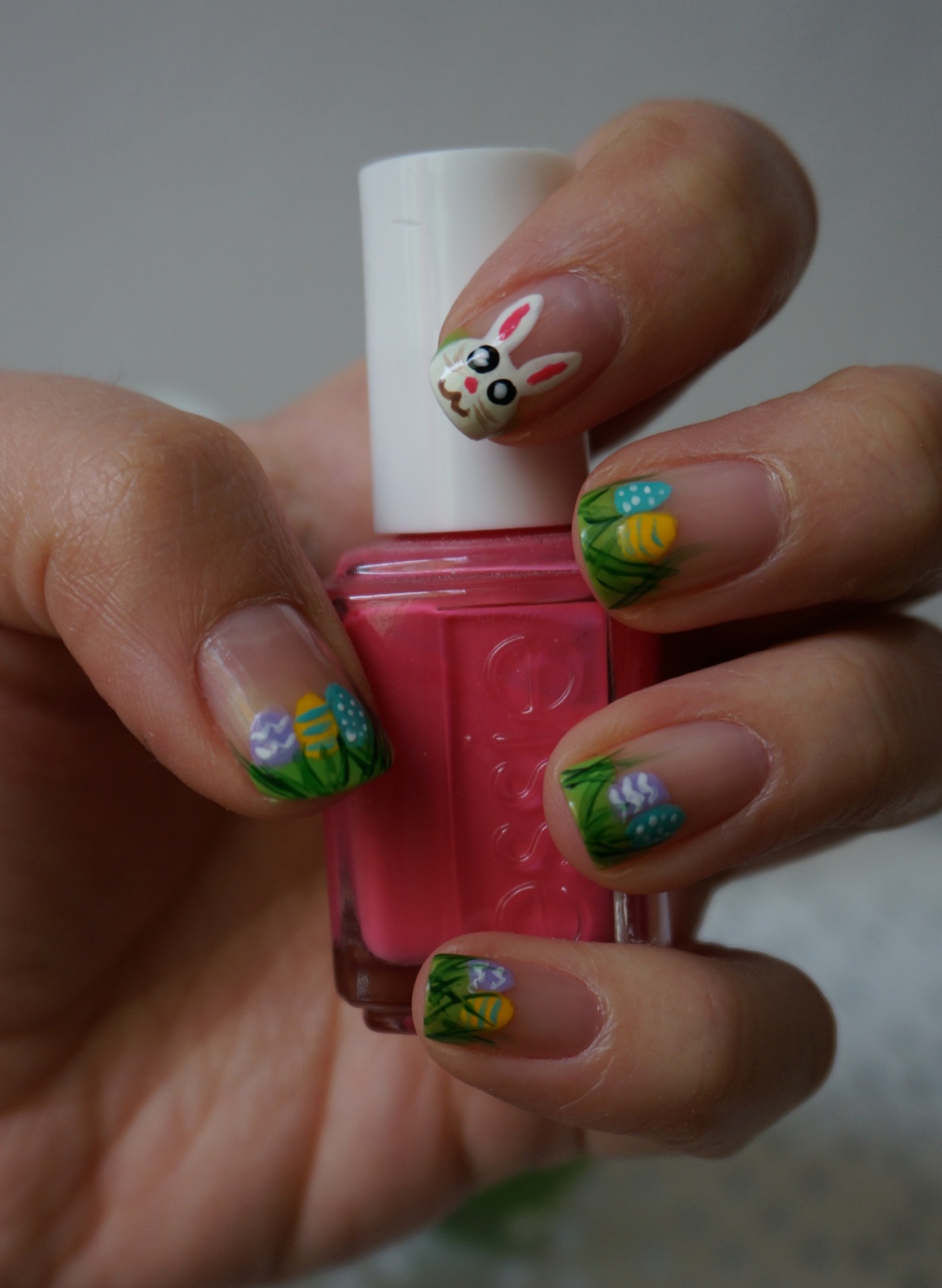 On Sunday I will upload an even easier Nailart for spontaneous drawing.
Have fun!